August/September 2011
Consumers love
canvas sneakers
For years the canvas sneaker has been a staple item in wardrobes. People of all ages, genders and social standings have embraced it for one reason or another. CARIN HARDISTY asked suppliers if sales today continue to be as strong
The great thing about sneakers is they are available in so many different styles. There are hi-tops, low tops, canvas, leather, various other materials, colour blocks, printed patterns, etc. In all likelyhood, if you've thought about it, it's probably been or being done.
Of all the material options available, one could argue that canvas has been the most consistently successful across the years.
Canvas sneakers gained popularity during the rocker years when symbols like James Dean started sporting them as fashion items. In more recent years, sporting stars and musicians have promoted the popularity of the shoe.
Brands have taken full advantage over the years of the fact that it pays off to sponsor or partner with sportsmen, musicians and other celebrities who in turn make the sneakers visible on their feet and get people to notice them.
"Brands endorse celebrities or sportsmen who they feel will help make their specific product be seen as cool," says Emile Pretorius of Xinacorp Trading, local distributor of Feiyue. "Sneaker brands have done this really well. We all want to be associated with something that is trendy and fashionable and this is the route which almost every brand, and more specifically sneaker brands in the world, has taken. How could it not be popular?"
Price sells
The success of the canvas sneaker has largely rested on its lower price point, which makes it more accessible to a broader range of consumer.
"If you are on a tight budget then a canvas sneaker is going to be more appealing," says Pretorius. "This is the reason why in a country like SA, a canvas plimsoll would ultimately fare better than a leather or suede shoe."
"The consumers see canvas as a cheaper item than a leather shoe, so the brands that have offered this in a lower price point have had a huge benefit in their sales," says Robyn Frick of Puma SA.
"The fact that canvas sneakers cost less is a bonus to consumers," says Zobuzwe Ngobese of adidas SA. "The quality is also less, which makes the sneakers more disposable."
The cheaper the shoe, the cheaper the materials and less complicated the work needed to finish the product. This means that the shoe is more likely to fall apart after a while, which in turns means that consumers will end up buying a new model. Granted, it is not always another canvas sneaker, but the chances are good as canvas sneakers are more affordable.
While canvas sneakers have traditionally been relatively cheap, there are threats to its continued affordability.
Chinese manufacturers, who tend to do most cheap-product manufacturing, are increasing costs, which is being passed down to the consumer by brands raising their own prices.
Who buys?
So who buys canvas sneakers? Do mainly the hip hop urban youth market buy them? Is it the nostalgic older generation who are clinging to their rocker youth?
"I think it's a younger trend. It is a fashion trend and therefore all fashionable consumers would buy into this," says Frick. However, she goes on to point out that interest ranges across age groups, gender and social standing.
"The price point is usually not that high and therefore allows most to afford."
"Canvas sneakers have always been a fashion basic," says Keaton Oddy of New Balance SA, who also distribute PF Flyers. "Canvas sneakers mainly appeal to a younger consumer due to the colour trends and affordable price points."
She adds that because the canvas sneaker is in a lower price bracket it opens the category to a wider demographic of consumer and speaks to the lower LSM bracket consumer, which constitutes the bulk of the country's population.
"People of all demographics will buy the canvas sneaker," says Pretorius. "One will find a teen, a young adult and even an elderly person wearing a pair. The difference will be the style and cut of the plimsoll as well as the way in which it is worn."
Is it an urban or rural trend?
You will often find that a trend or product will take off in the city, but not in urban ares, and vice versa.
Therefore, are rural or urban consumers more likely to buy canvas sneakers?
"I think it used to be a rural trend from the past and has moved to the urban areas now," says Frick.
Sneakers sell equally well in rural and urban areas and appeal to a broad range of consumers, says Michael Joseph of Superga Footwear. In Italy, where the brand was launched a century ago, the same style sneakers are worn in towns and cities, by old and young.
Joseph has also successfully relaunched the Italian brand Kappa, from the same stable as Superga, in SA. The sneaker-style fashion lifestyle models are already stocked in more than 200 chain stores in urban and country areas.
"Canvas is certainly more visible in stores and on feet in urban areas," says Oddy. "Rural areas seem to lean towards leather, due to maintenance and upkeep. Also, the outlying areas are slower to adopt fashion trends."
Judging by these brands' experiences, it seems that everyone likes canvas sneakers!
"I think canvas sneakers have a long history of diverse proportions. They appeal to people in every area of society, this being the primary reason why it has become so popular," agrees Pretorius.
Are sales on the up or down?
OK, so canvas sneakers are likeable. Both urban and rural people want to own a pair. The price has traditionally been right.
But what say the sale figures? After all these years, is all still happy in canvas sneaker land?
There has been a slight decrease in canvas sneaker sales over the past year, says Joseph.
Frick, on the other hand, says that Puma has seen a definite increase in canvas sneaker sales.
"Canvas sales have increased, but so have footwear offerings in canvas. This has left the market overtraded and as a result sales have slowed down," says Oddy.
Adidas sales have remained the same, says Ngobese. However, he adds that "the market is generally dominated by one player [Converse] and other brands see some success here and there, but it's a very price driven business."
What's new
What can retailers expect to be seeing from the brands in the next month or two? Is there any exciting happenings in the canvas sneaker market that will spur those who do not buy canvas yet to rush out and buy a pair or two?
Worldwide, the big news is the introduction of sneakers with zip-off interchangeable uppers (see below).
Adidas is bringing in shoes with a more casual approach that feature cleaner aesthetics, richer fabrics and muted colours. Ngobese says this is all trickling down from trends seen internationally.
Feiyue is presenting the new A.S Lo and Hi sneaker, as well as the Fe Lo Fantasy sneaker. The latter has received a fresh new look with colourways of vibrant hues.
Oddy says the new trend that's coming in from overseas is sneakers that are slim, low profile and feature bright accents. New Balance will also be bringing in low profile silhouettes with nylon / microfiber uppers, as well as darker base colours with aggressive colour pops.
Puma will be introducing new colours in basic styles. Their ranges will feature some bright colours going into summer. They are also launching canvas into their traditional styles, like the Clyde, which can be seen in their canvas Undftd collaboration with Puma. "Lightweight is a huge trend which is influencing styles from running into lifestyle," says Frick.
Superga will be introducing new styles with great colours into their range, but basics sell the best, says Joseph. Their slim line Swallowtail 2951 will be available in various colour combinations for both men and women. While various colour combinations have been introduced, the traditional white sneaker is still their iconic style and the brand's style hasn't changed much over the past 100 years.
One soul, many styles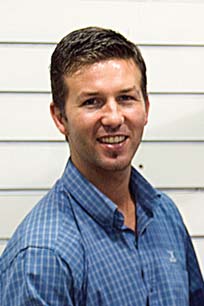 Any great new idea usually begins with a story. Zipz Shoes is no exception (and it's not only us that say it's a great new idea; they've got the awards to prove it). The Zipz story begins about six years ago round a family braai in California when a guest told Jerry Stefani how she wished her children could have shoes to match all the outfits they wear every day.
Well, why not? said his entrepreneur son John, who with chunks of money invested by himself, his father, brother and sister, proceeded to develop the prototype of a shoe that can be converted into several styles and many designs, simply by zipping off and replacing the upper.
Of course, had it been that easy to do, someone else might have done it before, and Stefani had to call on the expertise of the guys at NASA before he was satisfied that he could produce a moulded sole and footbed that is durable, stable, yet comfortable enough to support regular switching of uppers. Hence their ad campaign pay-off line "One small step for Zipz, one giant leap for mankind".
Stefani knew that he most likely had a winner long before he launched his first range in January this year. At the end of October 2009 he beat seventy companies to win the TCVN reality show Survivor 5, which meant that the TV-audience had chosen his project as the best investment opportunity of 2010. Many investors followed this advice.
It paid off when Zipz was voted the Best New Product at the WSA trade show, and the Most Innovative Product at the Magic apparel show, both in Las Vegas.
Du Toit Botes, who resigned from Gilbert SA earlier this year after 12 years with the company, obtained the SA license to distribute this innovative sneaker that can be transformed from an ordinary lace-up, to a hi-top, or a slip-on, with a few pulls of a zip.
The durable canvas uppers, which are sold separately or as part of the start-up shoe, come in innumerable colour combinations and designs — from Ed Hardy's graffiti-like designs, to classic one- or two-tone, bright flowers, dependable denim, checks or cherries. With these options, no-one wearing Zipz need ever be out of fashion. What's more, they are machine-washable.
The Zipz sales and marketing team has recently been strengthened by John Strong (formerly from Converse, Nike, Diesel and Sketchers) to take up the position of Zipz Vice President.
"The Zipz possibilities are endless," says Botes, "think about shoe uppers in the colours of your favourite rugby or soccer team, which can then be exchanged for something more fashionable when you go out after the game."
He can also develop uppers in corporate colours, or to reflect a specific event — or provide an exclusive range for a retailer that would look completely different from the sneakers stocked by its neighbour.
Now that the concept has been patented worldwide, the application possibilities are numerous: it can be applied equally well to golf shoes, cross-trainers, work shoes and any other type of shoe.
The one-sole-many-shoes concept has also been embraced by a band of young and trendy R&B and Hollywood celebrities who accepted the Zipz invitation to select their own range of uppers in the Zipparazzi lounge. Botes is talking to several local celebrities who he believes will soon be zipping some trendy designs on and off.
Retailers ordering a sufficient number of stock, will also receive an innovative zip-open display stand.