May 2014
Can SA meet
international needs?
Yes, we can, say South African textile and sportswear manufacturers. We have always been renowned for quality, durability and good infrastructure. We can meet the most stringent international requirements, they told TRUDI du TOIT
South African clothing and textile manufacturers have no doubt that they are well prepared to meet the challenge should international brands and retailers become interested in manufacturing in South Africa ... after all, many international brands already have garments manufactured in South Africa, and several local manufacturers export. For example, Cape Town factory Impahla Clothing has Puma as an exclusive customer.
Cape Union Mart's K-Way factory manufactures highly technical, high value garments, that can compete with the best in the world. The factory, which doubled in size, makes about 450 000 garments per year.
While South Africa is still their biggest market, Gelvenor Textiles have been supplying textiles to the rest of the world — especially aeronautical fabrics and medical fabrics to the US, Russia, Germany Switzerland ... and even China, says Sefton Fripp. Former Eastern block countries like Poland and the Czech Republic have also started to import their fabrics. They have supplied fashion, sport and outdoor fabrics to the world's biggest sport retail chain, Dėcathlon, and later this year they hope to add more international outdoor customers when they exhibit at the OutDoor Show in Friedrichshafen.
These are but a few examples of South African expertise.
"In my opinion, we are well positioned to take on the smaller and medium sized international runs right now," says Tammy Rutherford of sportswear manufacturer Second Skins. "The skills and infrastructure are available, and with some labour law reviews and a little attitude adjustment, we could become a real player internationally. With our weak currency we are having a sale right now."
There are many benefits for international brands, local distributors or big South African retailers to manufacture locally.
"Speed to market is important and we have the capacity to manufacture an order from start to finish in two weeks," says Fripp.
"Depending on volume, our average lead times for garments are four to six weeks," says Ajit Valjee of JMV Textiles. "We are a fully vertical operation — we knit, dye, finish fabric and sew garments on our premises."
While Second Skins works on approximately half the turnaround time required by Asian factories, their flexibility is even more of an advantage, says Rutherford.
The large volumes manufactured in the larger Asian factories is an advantage for them — as well as their Achilles heel, he says. "We thrive on the 500 to 5 000 unit orders, which they are reluctant to set up for."
While Second Skins focus on custom made shorter run products, which is unique to their customers, productivity tests have shown that they could be very competitive should they get the volume orders, and textile duties are reduced, adds Brett Trollip.
"The end user can proudly buy a quality made in South Africa product with little carbon impact, adds Valjee. We need to boost the local clothing and textile business, because the people who work in these factories support and purchase the popular brands."
Savings on freight costs, exemption from the 22% textile and 40% clothing duties, as well as flexibility in terms of local market demands, are other benefits of manufacturing locally ... apart from helping to create jobs and stimulating the local economy.
Job creation
It seems that the ailing garment and textile industry is on the mend. In 2013 job losses in the clothing and textile industry declined "by a whopping 66%" when compared to 2010, SA Clothing and Textile Workers Union (SACTWU) general secretary Andre Kriel told the union's national executive meeting.
In 2011 the losses dropped almost 50% from 10 119 to 5 338 jobs lost, and in 2013 the number of jobs lost further dropped to 3 416.
SACTWU attributes the turnaround to more decisive government support for the garment industry and the union's aggressive Save Jobs campaign, which includes a local procurement component.
Local industries have indeed benefitted from the local procurement legislation, says Fripp, who saw a surge in demand for local product — garments as well as fabric — after the act became law at the end of 2012.
But, Government can't create jobs, he emphasises. "Government needs to create an environment where business can create jobs. That is the only way for the economy to grow and to curb inflation."
Competitiveness
While South African manufacturers are unanimous that they will pass the quality and deliverability tests, they also agree that they do face big challenges when it comes to competing against cheaper imports.
South African quality is very good, often better than the imports from the East, but buyers are not always prepared to pay for it, says Fripp.
There are also many factors that add to the cost of local manufacturers, including 22% tax on raw materials.
One way government can create jobs is to stop all the illegal imports and the under-invocing, suggests Fripp.
Had the illegal importers been paying the taxes that were due, government would have had so much more money available to try and stimulate jobs.
In addition, it would level the playing fields for local manucaturers. By not paying taxes — or paying less than what is due — illegal importers can lower their prices by as much as 40%, so that they can bring in a finished article that is less expensive than the raw materials.
The fact that they don't have to pay duties on exports to South Africa, also made neighbouring countries attractive manufacturing alternatives.
While local manufacturers are asked to quote for monthly drops delivered to a store and then have to recover garments that were returned to fix or replace them — or credit the retailer — none of this is required of the volume import supplier, says Trollip.
On top of that, overseas manufacturers get paid up front while local manufacturers often have to finance the retailer, he adds.
Minimum wages
As in the rest of the world, a big bugbear for local manufacturers is the L-word: labour.
Several international analysts have pointed out the hypocrisy of international purchasing managers who profess to be concerned about issues like fair trade, free trade, social responsibility, environmental responsibility etc. — yet, are only interested in manufacturers who offer the lowest labour cost.
Rather than seeking the cheapest labour country, some of the more successful garment manufacturers have reduced overheads by increasing worker productivity by improving staff training and investing in cutting edge machinery, argues international clothing manufacturer David Birnbaum in his blog, Something to consider.
In a factory with the latest equipment and well-trained workers, productivity will increase even more, reducing overhead costs further, even though labour costs are higher, he argues.
Local manufacturers are skeptical.
If you comply with all South African legal requirements, keep to decent working hours, ensure safe working conditions, pay reasonable minimum wages, and comply with all tax requirements, you are at a disadvantage if you want to compete against Asian manufacturers on price, says Valjee.
South Africa used to be one of the cheapest labour bases, now it is one of the most expensive, adds Fripp. "It would be fine if productivity was linked to that — but it's not. We're getting the same level of productivity at a much higher price."
Absenteeism and the number of paid public holidays further add to labour costs, says Brett Trollip of Second Skins.
Available raw materials
The local availability of raw materials is a Catch 22 situation: high volume orders reduce costs, and make it viable to produce a variety of ranges and colours. But, because demand dropped after manufacturers started importing, pricing is higher and ranges have become smaller.
This has already resulted in yarn spinners all but disappearing. "Clothing manufacturers need to be careful. If they destroy the local textile industry, they will be at the mercy of whatever is available form the East,"says Fripp.
Furthermore, regular customers with high volume orders will get a more competitive price than a once-off buyer of less than 1 000 metres, says Fripp. Some manufacturers, however, rather buy from a wholesaler because they believe they have to buy fabric in bulk from local manufacturers. Which is not correct, says Fripp. "You can buy 1 000 meters from which you can make 2 000 pairs of shorts — which would be about an order for a big school."
Price is the only challenge for South African manufacturers that want to source local fabrics, says Valjee. "We have the raw materials, the technologically advanced knitting machines, environmentally friendly dyeing machines and a strong garment manufacturing team."
Being at the bottom of the supply chain, the fabric supplier is always at the losing end when it comes to price, says Fripp. "We get excited about making 10% margin." Which is very small compared to margins higher up the supply chain — but, he is philosophical about the fact that a garment manufacturer who has to produce at a set price, must save costs wherever possible.
Importing fabric is also not challenge free.
Manufacturers who import specialised technical fabrics experience serious trust issues with Eastern manufacturers, as they often don't have the capability to test imported fabrics against the claims made, says Trollip. "We therefore have to conduct tests in overseas laboratories, and that is very expensive."
He maintains there are no local textile manufacturers that can supply the fabrics they need.
The quality fabrics are available here, counters Fripp — provided manufacturers are prepared to pay for the quality they require. Their returns are less than 1% of turnover, indicating customer satisfaction. It is all about relationships, he says. "As a relationship grows and we get more repeat business, it becomes a partnership, and that is when benefits start kicking in."
---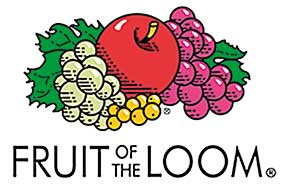 Fruit of the Loom manufacture in Africa
A major international brand, Fruit of the Loom, has been manufacturing in Africa since 1994. The brand, which is part of
Warren Buffet's Berkshire Hathaway Group, established a sewing plant in Morocco in 1994, and in 2005 invested $140-m in a state-of-the-art textile plant in Skhirat, Morocco.
They can now manufacture a product for the European market from receipt of raw cotton to finished product in four weeks. The site, which is as big as 73 football pitches, includes a purpose built sub-station, water treatment facility and a water recycling plant. After coming on stream in 2008, they now export more than 100-m pieces of clothing per year and the 4 000 employees manufacture more than 2-m garments per week.
They operate four sewing plants in Morocco, producing t-shirts, sweatshirts and jog pants. They introduced an innovative team concept to sew garments. The sewing plant is made up of cells with 8-10 operators in each team, where each operator has a specific task to complete, including ensuring every product meets quality standards. This system improves efficiency, they found.
The Fruit of the Loom factory has its own fire station to improve safety in the plant that works with highly flammable cotton. All their garments also conform to the international Oeko-Tex Standard 100, certifying that they contain no substances that are harmful to either people or the environment.