August/September 2010
The NBA
gets foothold in SA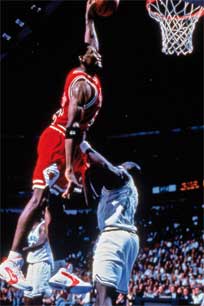 THE NBA (National Basketball Association) opened their first office in Africa in Johannesburg, at the end of May this year. Their aim: to develop basketball in Africa. Their biggest challenges, however, are facilitating the building of indoor courts, providing coaches and conducting clinics. That is, if the existing federations don't create further problems (see Basketball SA in trouble).
For the past eight years the NBA has been sending Amadou Gallo Fall, who opened the office in Johannesburg, to SA as part of their NBA Basketball Without Borders programme. The other half of the two-person office is Kornelia Semmelink, who was born in Cape Town and played basketball for the University of Cape Town.
Fall, who worked for the Dallas Mavericks as director of player personnel and Vice President for International Affairs, has identified many of the 25 African players playing in the NBA. He has travelled to Africa as facilitator with the NBA and FIBA's global elite basketball development programme and has worked for the Senegalese (where Fall comes from) Ministry of Youth and Sports as well as the Senegalese Basketball Federation.
"This game could bring about some very important social transformations," Fall told The New York Times (NBA Enters World Cup Territory. 27 May 2010. W. Rhoden). "It's just inevitable that as interest grows and leagues grow, you will get elite talent. People will succeed and they will not forget where they came from."